10 Small-Bathroom Decor Ideas With Major Impact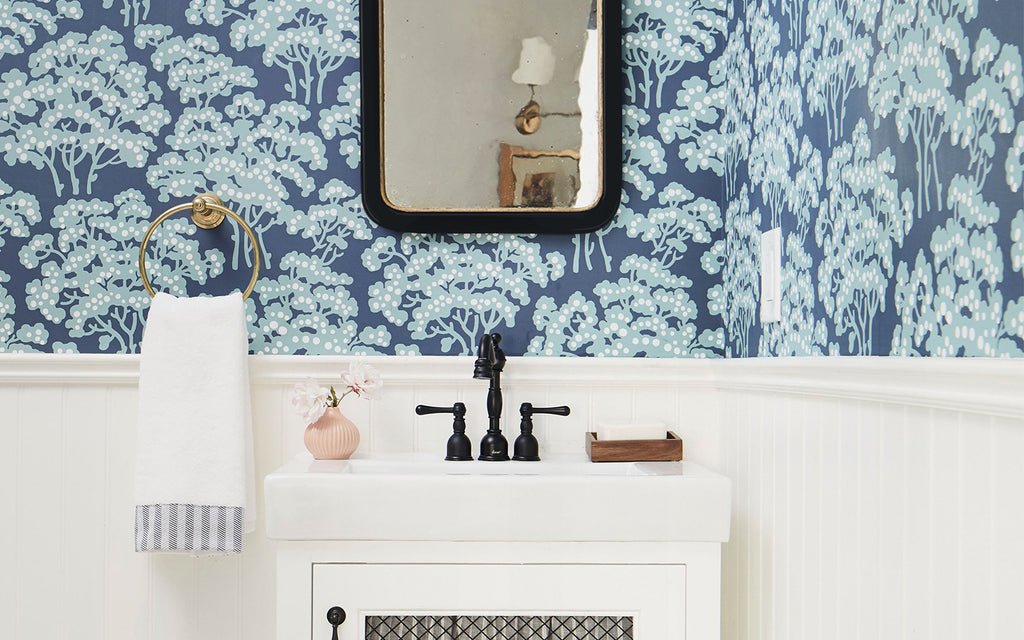 While many homeowners don't give much thought to decorating their small bathrooms, in fact they have great potential when it comes to self-expression.
Because they're enclosed spaces that don't necessarily need to coordinate with the rest of your home, these minimal but crucial spaces can be ideal places to showcase a compelling work of art, an unusual color palette, an interesting hobby or a number of other concepts. Consider the following ideas for making a big statement in your small lavatory space.
Use a decorative painting technique to create eye-catching color and/or texture. 
Add natural beauty (and oxygen) by hanging up plants. 
Paint the walls in a bright color (or any color) that makes you happy, regardless of the color scheme in your other rooms.
Add ceiling-height shelving and display a collection.
Employ a theme that showcases your career, your hobby, your favorite vacation spot or another interest.
Paper walls with a life-sized photographic mural depicting a beautiful location.
Achieve a calm, ultra-pure effect by keeping the entire space white. 
Go vintage. Salvage an old-school sink, install a distressed vanity and hang the walls with well-chosen antiques.
Add a colorful rug and plan your color scheme around it. 
Install a statement mirror or multiple smaller mirrors that make the room seem larger.