3 Small Steps You Can Take Now for a Clutter and Chaos-Free Fall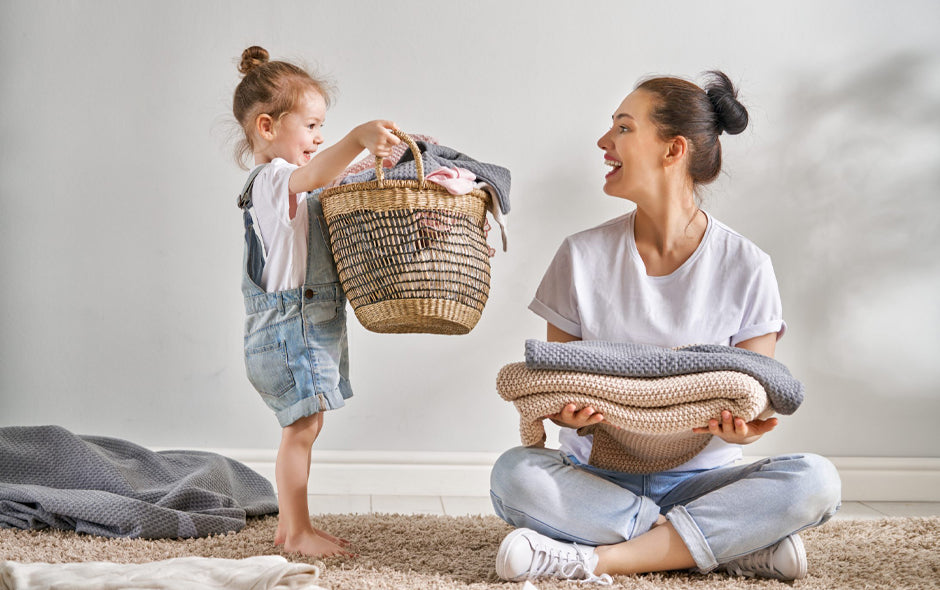 Whether you're a lover of crisp fall mornings or humid summer nights, the end of summer almost always feels bittersweet. As you close the page on a sun-soaked summer, you're simultaneously ushering in the school year, which can feel quite overwhelming. So, in hopes of making your back-to-school transition a bit more manageable, we're sharing a few steps you can take today to keep you organized for months to come.

Empty Your Drawers & Edit Your Products: When it comes to organization, it's always best to start with a clean slate. Pull out your drawers and dump them out on a table to make it easy to sift through all the junk that's collected over the summer. Sort your items into categories and toss anything that shouldn't be in there. Next, pull out any summer-specific products that you won't be using in the fall. This can include anything from summer makeup palates to bug spray. If you won't use it this fall, store it somewhere else, so it doesn't add to the clutter in your bathroom. Now, before you put everything back, grab some clear drawer organizers and put the items you previously grouped together in their own sections. If you don't have any on hand, small cardboard jewelry boxes work too. The key is to give all your products a designated space so that your drawer doesn't become a dumping ground for everything from discarded tubes of toothpaste to spare change — don't worry, we've all been there.
Help your Kids Organize Their Stuff: Kids are notorious for stashing away items where they don't belong, especially garbage. This year, instead of purging their bathroom items for them, sort through them together and let them decide what to throw away. Including them in the process gives them a sense of ownership of their space and will (hopefully) encourage them to keep it tidy. If you need a little something to encourage their cooperation, take them to the store to pick out some fresh new items for the school year. Even something small like a new toothbrush or shampoo can get them excited about prepping for a new chapter.

Create a Streamlined Strategy for Hectic Mornings: Now that all your products are organized, it's time to organize the humans in your home. Every family is different, so this step will vary from household to household. The key is to map out all the steps your family takes in the morning and to make those steps as seamless and straightforward as possible. Since the morning routine for most children involves brushing their teeth, changing their clothes, and combing their hair, we'll start with that. Create a bathroom station for each child with a bit of counter space and a hook nearby. Then, each night before bed, place their toothbrush, toothpaste, and hairbrush on the counter (with a stepping stool already in place). Then, decide on their outfit for the following day together (to limit morning meltdowns) and hang it up on the hook in the bathroom. While it may seem a bit odd to keep their clothing in the bathroom there's a method to the madness. With everything out in the open (and in one location), your kids will have a visual reminder of their next steps. As soon as they set foot in the bathroom, they'll see their toothbrush and comb on the counter with their clothing nearby. In theory, this strategy should eliminate any obstacles and streamline those hectic school day mornings — but anyone with children knows nothing is foolproof.
While the bittersweetness of fall may be unavoidable, the stress of starting a school year unprepared doesn't have to be. We hope these seemingly small steps will help you start the new season off clutter-free and inspire you to take on the school year one step at a time.