5 Tips for Designing a Modern Jack and Jill Bathroom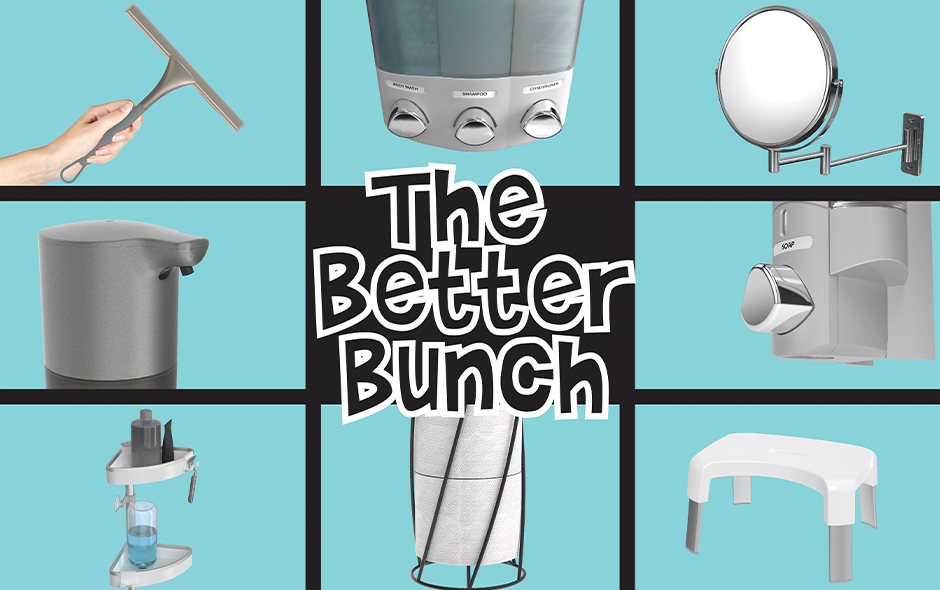 Take a trip back in time with us to the 1970s. Bell-bottom jeans were all the rage, disco music was king, and The Brady Bunch was the most popular family on television. Everyone who watched the show had a favourite character and tried to emulate them in some way. Interestingly, this extended to the Brady home as well. You see, the patriarch of the family was an architect, so their home had some interesting features that weren't found in the average American home. One of those features was the Jack and Jill bathroom which all six siblings shared (yikes!). For those unfamiliar with the term, a Jack and Jill bathroom is a shared bathroom that adjoins two bedrooms. Typically, they have two separate entrances, two sinks, and plenty of counter space, which made them a popular choice for large families like the Brady Bunch. Now, fifty years later, families with far fewer children than the Brady Brunch are still drawn to design, and we can certainly see why. So, if you're considering a remodel or in the process of building a home, here are a few tips for designing a Jack and Jill bathroom in the modern era.
Zone the Space: When you have multiple siblings sharing a bathroom, it's important to create a space that they can use simultaneously. Otherwise, you'll be overhearing a battle for the bathroom each morning. The most useful way to zone a Jack and Jill bathroom is to create a separate shower and toilet room within it. This setup allows one child to shower (or do their business) while the others continue to use the vanity space. However, to truly eliminate those morning battles, you may also want to create zones within each space too. Our HiRISE 3 Freestanding Shower Caddy comes with non-slip feet, three adjustable shelves, and two hooks, making it a safe and functional way for your family to store their shower essentials. For parents with teens, we also recommend creating vanity zones too. Your budding beauty queen will love our double-sided Cosmo 8" wall mount mirror. With 5X magnification (on one side) they can get up close and personal while applying their makeup without taking up the entire vanity — we can already hear brothers everywhere rejoicing.
Resist 'Kiddy' Finishes: While it's tempting to create an insanely cute, kid-friendly space, selecting finishes with the future in mind will eliminate an unnecessary renovation down the line. Stick with neutrals for your permanent fixtures and go crazy with kid-friendly accessories. For instance, a white and navy-blue colour pallet can be played up with a nautical theme while your children are young but will remain timeless as they grow older too. With that said, we're definitely not opposed to incorporating items that make the bathroom more kid-friendly. After all, the more usable the space is for them, the less help they'll need from you. Our SMART 4 Multi-Purpose Bathroom Stool is the perfect little buddy for your kid's bathroom. Its non-slip textured surface ensures your little ones can safely use it as a step stool to reach the sink and independently brush their teeth or wash their hands. It also doubles as a seat (and holds up to 300lbs) so parents can conveniently and comfortably sit next to the tub during bath time. The best part about this multi-purpose stool is that it grows with your children. Once they've outgrown the need for a step stool or bathtub supervisor, it can be used as a squatting stool next to the toilet or a convenient footrest for at-home pedicures. With so many functionalities, this stepping stool is a must-have for your children's bathroom, now and for years to come.
Save Space with Pocket Doors: With multiple doorways, Jack and Jill bathrooms can look a bit cluttered, so it's important to streamline your space. In this instance, pocket doors are your best friend. They provide privacy without the swinging space of a regular door. If possible, install pocket doors on the entrances and the shower room to open up your sightlines and maximize the space. Just don't forget to install locks on both sides of the entrance doors to provide your children with the privacy they need in the bathroom and their bedrooms too.
Incorporate Extra Storage: We've said it before and we'll say it again, you can never have too much storage. From products to linens to toilet paper, your kids need a lot of stuff, so it's important to consider proper storage from the start. To ensure their shower stays relatively tidy, install a shower dispenser like our TRIO Dispenser. With three easy-to-fill chambers, it neatly stores your kids' most-used products and eliminates shower clutter. Plus, its modern, versatile design can be mounted on a flat wall or in a corner making it an ideal organizational solution for every shower configuration. Once you've sorted out their shower storage, it's onto the toilet. Anyone with children will tell you that restocking toilet paper is somehow out of their depth, regardless of their age. So, to eliminate those emergency calls for help, you'll need a way to store a few extra rolls. Available in chrome or black, our TWIST Reserve stores up to four jumbo rolls of toilet paper while maintaining a stylish, minimal aesthetic. With this handy toilet companion, no longer will you hear those desperate cries for help or have to deal with the accompanying smell of salvation. Cue parents everywhere immediately adding this stool to their cart.
Personalize the Space: If you have the space to create a dual vanity set-up, add a few personal touches to make each side uniquely their own. This can include anything from a personalized stepping stool to hanging a picture they love on their side of the sink. Personalizing the space gives your children a sense of ownership over their space and encourages them to take better care of it — well, at least a parent can dream, right?
While times have certainly changed since the Brady Bunch graced our television screens, the Jack and Jill bathroom has stood the test of time — and with an eye on modern design and organization, we predict that it will remain a family favourite for years to come.