5 Ways to Prep Your Hair for Fall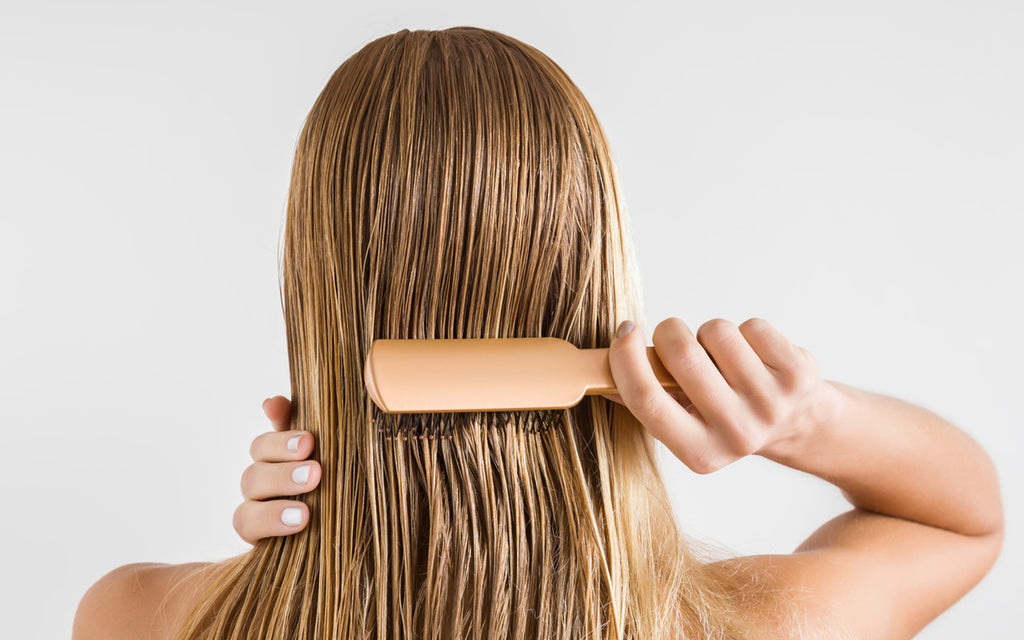 As the leaves begin to change and the cool winds of Autumn blow in, we excitedly swap over our wardrobes and skincare routines to adjust to cooler temperatures. But, can you say the same for your hair? While skincare tends to get all the attention, our hair is equally as sensitive to seasonal shifts and should be similarly protected. So, if you're planning on heading out to grab your favourite fall beauty products, pick up a few of the items below to ensure your hair makes it through fall just as flawlessly as your skin.

1) Apply Some Extra Hydration: If your hair seems a bit more brittle, tangled, or frizzy it's likely in need of some extra hydration. Swapping your regular conditioner with a restorative mask or leave-in conditioner will provide your hair with the extra nourishment it needs to stay healthy well into the winter months. For those of us with colour-treated hair, a post-shower oil or serum treatment may also be in order. These treatments replace the natural sebum your hair produces between shampoos and helps to seal in the moisture of your leave-in conditioners or restorative masks. Just be sure to concentrate these treatments on your ends rather than your roots!

2) Use a Heat Protectant: Now, all the hydration in the world won't help your hair if you don't take the proper steps to protect it. A thermal heat protectant ensures your favourite styling tools don't wreak havoc on your hair. Drug stores have a wide selection of these types of products for under $10, so there's really no excuse for your hair to face your styling tools unprotected.

3) Give Your Hair a Break: As we approach the cooler months, your hair will be battling the elements to stay hydrated and frizz-free, so give it a fighting chance by cutting it a bit of a break. We know coordinating your hair washes with social events and workouts can be tricky but aim for a maximum of three washes a week. In this instance, less really is more. You should also get into the habit of washing out your shampoo and conditioner with cool water as it closes your hair shaft and seals in all the benefits of your leave-in conditioner. We know it might hurt a bit, but beauty is pain, right?

4) Rethink Your Vitamins: Now, we love a luxurious hair treatment just as much as the next girl, but lasting health always comes from the inside out. So, rethink your vitamin game as we head into the fall. Vitamins A, C, and biotin are particularly beneficial for your hair and will give it that elusive shine we all strive for.

5) Drink Water: You may have noticed a bit of a hydration trend by now and so this tip should come as a no-brainer. As our skin and hair adjust to cooler and dryer temperatures, drinking more water helps to nourish it from within. It doesn't matter whether you prefer to drink your water cold or hot (with a slice or two of lemon) as long as you're drinking plenty of it. And we know you're going to hate us for saying this, but limiting your caffeine intake will also help, as caffeine can cause dehydration and dry your hair from the inside out. Now, we would never deprive you of your morning cup of joe but swapping out your afternoon coffee for something like matcha can provide similar levels of alertness without the dehydrating effects of coffee.

Whether you are a haircare novice or religiously spend your Sundays in a hair mask, adjusting your routine with the seasons will ensure your hair stays healthy and lush all year round. Regardless of your hair type, focus on moisture and your fall will be full of good hair days — and really, what more could a girl ask for?