How To Eliminate Stains For Good In The 3 Trickiest Areas Of Your Bathroom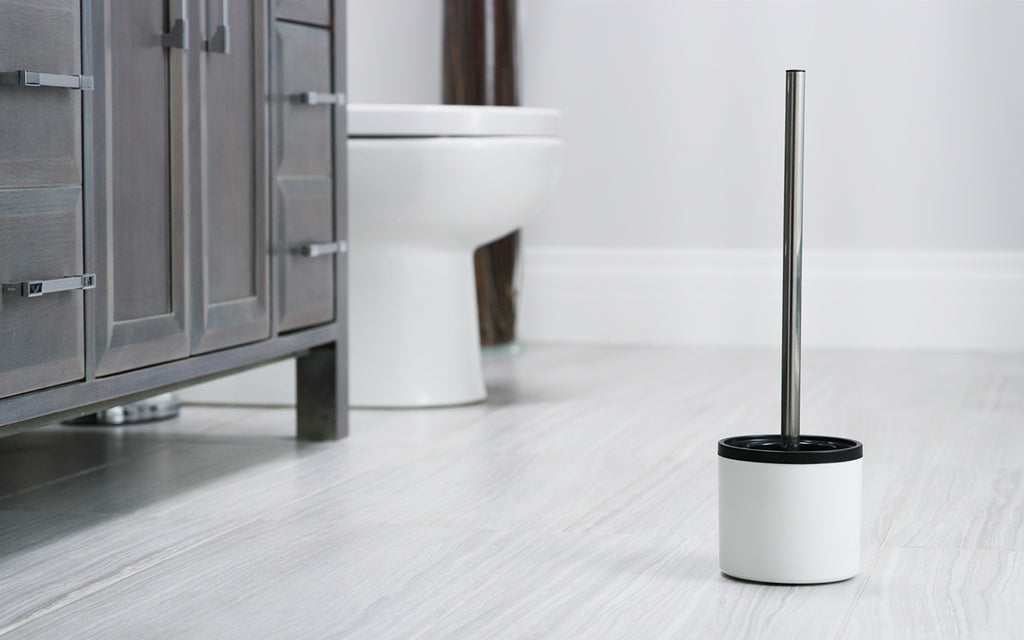 Despite your diligent efforts to make time for weekly bathroom cleanings, hard water, soap scum and mildew eventually overtake even your best efforts. This leaves certain surfaces appearing dingy and stained. We have solutions to brighten up the three most common problem areas: textured fiberglass, toilet bowls and grout.
Textured fiberglass makes for some nice slip-proof surfaces. However, grime gets trapped in those little crevices, and before long, your tub surface appears perpetually dirty. Here are two tricks to try.
For tough stains, make a paste of a powdered household cleanser and allow it to sit for 5-10 minutes. Then, gently scrub using a soft-bristled nylon brush.
If that doesn't work, try spraying with white vinegar to break up calcium deposits or a bleach solution to attack soap scum, followed up with a scrub.
Stained toilet bowls are unsightly (even if the cause is just hard water stains), but this method will help make it look like new again.
Empty a bucket of water into the bowl. This triggers flushing without emptying the tank, keeping your bowl empty during cleaning.
Apply your favorite toilet bowl cleaner using a tool that is designed to do a more effective job of cleaning the bowl: LOOEEGEE Hygienic Toilet Squeegee is made with 30 micro squeegee blades that will remove all surface stains, even under the rim, without drips, dirty bristles or excessive scrubbing. Allow the cleaner to sit for 30 minutes, scrub a second time, if needed, and flush.
When it comes to ridding your shower of ugly grout stains, oxygen bleach is the way to go. Apply a paste of oxygen bleach mixed with a bit of water, to all surfaces and allow to sit for 10 minutes (with the windows open and bathroom fan activated), scrub with a grout brush and rinse thoroughly.
To keep mold at bay in the future, you can use a grout sealer, or, on a weekly basis, moisten a paper towel with rubbing alcohol and wipe down all the surfaces.    
Keep your bathroom sparkling clean and organized to a "T" with the help of tools and solutions by Better Living.