How to Keep your Bathroom Odor-Free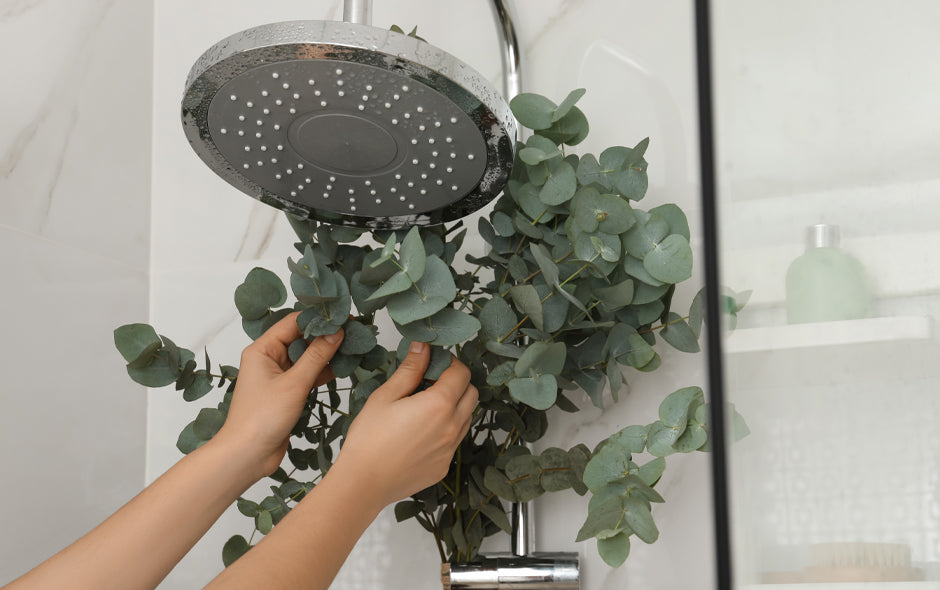 Let's face it, bathrooms tend to be the smelliest rooms in our homes and it's not hard to see why. But just because they can be stinky, doesn't mean they have to be that way. Will it take more effort to keep your bathroom odor-free than it does to keep your living room smelling fresh? Of course. Will it be worth it? Absolutely! When it comes to bathrooms, nothing feels better than one that looks and smells clean — so we're sharing our top tips to help you keep your bathroom fresh and odor-free.
Increase Ventilation and Airflow: Without a doubt, one of the best ways to keep your bathroom odor-free is to keep it moisture-free too. Of course, this can be a bit difficult in a room that revolves around water, but it's critical to prevent the growth of mold. Having a proper ventilation system in place (and using it) will help your bathroom dry out after each use and work to reduce the occurrence of mold. That said, even the best ventilation systems won't replicate the airflow of an open window. So, if you have a window in your bathroom, open it up as often as you can to let the humid air out and fresh, clean air in. And don't forget to regularly clean your exhaust fan to ensure it's able to do its job — which brings us to our next point.
Clean Regularly: Along with ensuring your bathroom has adequate airflow, cleaning will be your top defense against odors. Even a quick swipe with a squeegee after your shower will remove sitting water and help reduce the occurrence of mold. However, to truly have an odor-free bathroom, use LOOEEZ to clean the toilet as its safe silver-based inorganic additive inhibits the growth of bacteria and eliminates odor caused by germs. Routinely cleaning your countertops, shower stall, bathtub, toilet, and floor will keep your bathroom looking and smelling fresh, but don't forget about those soft surfaces. Soft surfaces like fabrics hold onto moisture much longer than hard surfaces and can get stinky fast. So, make sure you're washing your bathmats, shower curtains, and towels regularly too.
Use Odor Absorbers: Keeping an odor absorber in your bathroom will ensure those toilet-related odors don't ruin all the hard work you put into keeping your bathroom odor-free. Something as simple as baking soda will do the trick, but we're massive fans of the multifaceted odor-reducing properties of bamboo charcoal. Not only does it absorb smells and harmful chemicals, but it also works to dehumidify the air and is environmentally friendly — making it the MVP of bathroom odor absorbers (at least in our books).
Make the Most of Plants: For an even more environmentally friendly and all-natural option, take advantage of the air purifying qualities of plants. While the type of plant is up to you, try to select one that is well-suited for humid environments without direct sunlight — otherwise, you'll be heading back to the plant store before you know it. One of our favorite ways to incorporate plants is to hang eucalyptus in the shower. It releases a spa-like scent, filters the air, and clears nasal congestion and inflammation. With health benefits like those and an uber-relaxing scent, this odor-eliminating hack might be our favorite yet!
Don't Overdo the Scents: Now this might sound counterintuitive but take it easy on the scented products. Most air fresheners simply cover up odors rather than removing them. So, if you're goal is to have a truly odor-free bathroom, scented products won't help you get there. Instead, stick to natural products that filter the air like the eucalyptus and bamboo charcoal mentioned above.
Although it may be unrealistic to expect our bathrooms to be odor-free 100% of the time, it is possible to have a fresh and clean bathroom most of the time. All you have to do is spend a bit more time tending to the root of the odor (usually moisture) and a bit less time using products that simply cover it up.