Upgrade Your Shower With This Tool Used By High-End Hotels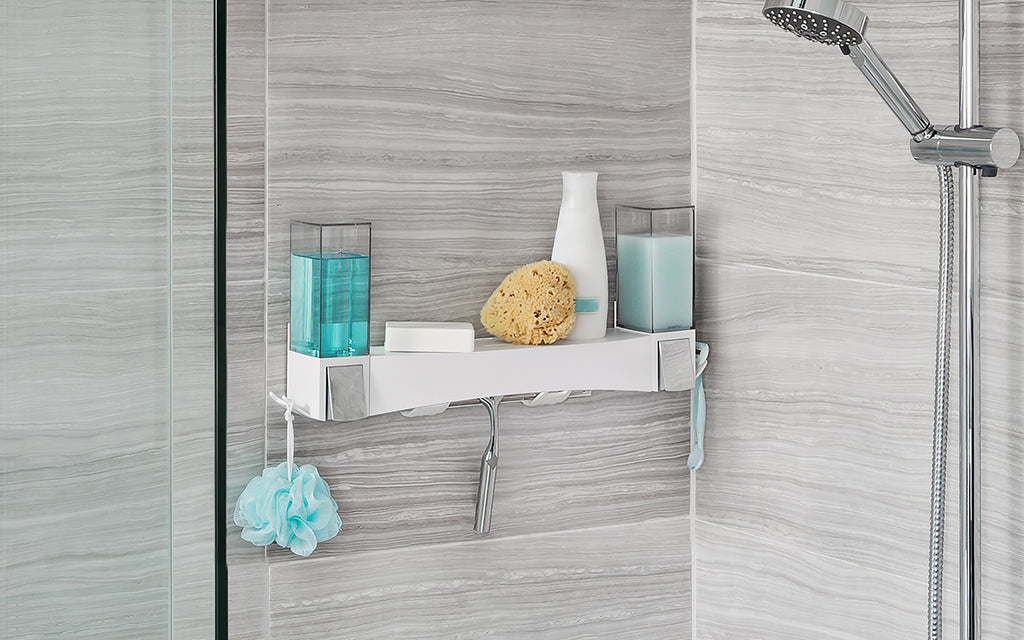 Dispensers are the new indispensable tool in high-end hotels. As more top hotel brands turn to this solution, it's a win-win for guests and venue alike. Guests have an ultra-convenient way to get clean, while hotels save money and reduce waste.
If you were struck by the elegance of the dispenser during your last business trip or getaway vacation, here are six more benefits of installing a dispenser in your own shower.
Clutter busting: Installing a dispenser frees up valuable shower shelf space and saves you the trouble of carefully reaching past other containers to avoid knocking them to the floor. Clean, organized spaces make showering a much happier experience.
Ease of access: With one easy pump a dispenser places the product right into your palm. Which is the exact opposite of the annoying ritual of shaking and squeezing plastic containers.
A view inside: Clear containers give you a visual reminder when you're running on empty, eliminating those annoying empty bottle surprises when you're trying to get ready.
Easy to install: Perhaps the idea of drilling holes and mounting hardware brackets is stopping you from switching to dispensers. Good news: Waterproof silicone adhesive and two-way tape is more than enough to hold things in place, while allowing easy removal.
Integrates with your decor: Smart design and stylish touches, like the brushed nickel and chrome finish, make a dispenser an attractive organizing solution for any shower.
Perfect for guests: If you're hosting guests — or leasing your home to make a little extra income — topped-off shower dispensers are one way to send a positive signal that you want them to have a comfortable, worry-free stay. Besides, dispensers are designed for community use, so you eliminate the "ick" factor that comes with providing those sample bottles for guests.
Better Living has a selection of design-forward and durable dispensers that will give any shower a stylish upgrade, without breaking the bank.