4 Bathroom Design Trends to Try Out This Spring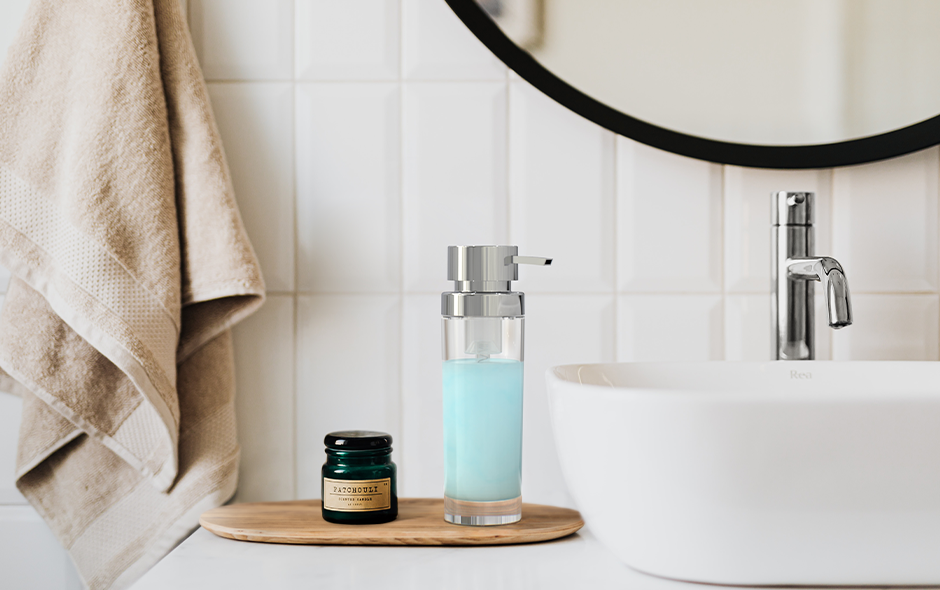 After a cold, dark winter, the long-awaited arrival of spring brings with it the innate desire to start anew. For some, this can be as simple as a thorough spring cleaning, while others choose to completely swap out their winter wardrobes and switch up their home décor. Regardless of which you prefer, it's hard to deny the energizing effects of a new season and we think that's reason enough to sprinkle a little spring in every corner of your home. So, with that in mind, we're sharing four design trends that will revitalize your bathroom and leave you feeling refreshed all season long.
Eclectic Aesthetic: Due to pandemic-related supply chain issues, the eclectic aesthetic is at the forefront of 2022 design trends. Without instant access to affordable home décor options, designers and homeowners alike have had to get creative with what they already had. This led to some beautiful and unconventional design pairings like vintage dressers and bold tropical wallpaper. By mixing and matching styles and time periods, the eclectic aesthetic creates a more authentic, lived-in vibe that millennials are well, vibing with. We expect this trend to continue well into the new year as supply chain issues continue and consumers increasingly look for more sustainable ways to decorate their homes. To emulate this trend, start by scouring your home for any long-forgotten items that could be repurposed in your bathroom. Consider styling a vintage dining chair with a bold accent pillow for your vanity or painting a vintage wall-sconce in a more modern colour. The best part about this trend is that you really can't go wrong — simply mix and match to your heart's content!
 Natural Textures: As temperatures rise and we begin to spend more time outdoors, it makes sense that we would want to bring the outdoors in and that's exactly what this trend is all about. Incorporating earthy elements like wood and stone will help offset the coldness of porcelain bathroom fixtures and create a Zen-like atmosphere. Try implementing these natural textures in unexpected places like a mirror with a natural wood frame or woven storage baskets for a balanced, earthy design.
Clear Countertops: There's nothing aesthetic about clutter, which is why one of this year's trends is all about clearing off cluttered countertops and styling any must-have items that remain. So, take a minute to sort through your products and select a stylish tray (we're a bit partial to marble) to store your products in a more organized manner. Once all your products are displayed together, your store-bought soap container will likely stick out like a sore thumb. Select an elegant refillable dispenser like our CLARA Foaming Soap Dispenser to replace it and enjoy your newly organized (and aesthetically pleasing) vanity setup.
Seventies Silhouettes: You've likely seen this dreamy 70s trend take shape in living rooms filled with chunky sculptural tables and elegantly curved armchairs, but have you thought about how it would look in your bathroom? While the scale of design may change, you can utilize this trend in your bathroom with a sculptural end table beside the bathtub or a cozy rounded armchair next to the vanity. If you don't have the space for either of those options, try decorating with curved vases, chunky beads, or sculptural candle holders. With the right balance of soft edges and sculptural forms, this trend will have you feeling all those nostalgic 70s vibes.
Whether you routinely refresh your bathroom with the seasons or you're simply looking to try something new, these styles will ensure your bathroom is trending well into the summer months.