5 Plants Perfectly Suited for Bathroom Living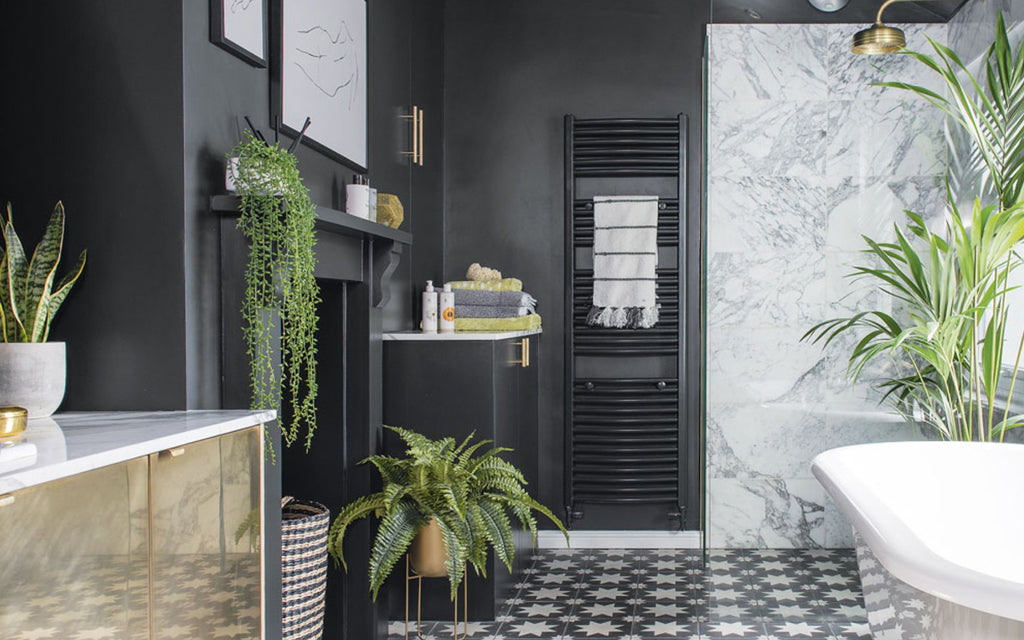 Indoor plants have been all the rage for the past couple of years but gone are the days of buying plastic. These days, people are much more interested in the health benefits of live plants, even if they require a bit more upkeep. While fiddle-leaf fig trees have been taking over living rooms across the nation, bathroom plants have yet to experience the spotlight they deserve. So, what makes plants the perfect accessory for your bathroom you may ask? Well just about everything – as long as you pick the right one!

Before we share our top picks, there are a few things you'll want to consider when buying your first plant. The first being toxicity. If you have small children or pets it's absolutely critical to avoid toxic plants or place them well out of reach to avoid accidental ingestion. You'll also want to carefully consider the plant's needs in terms of humidity, sunlight, temperature fluctuations, and space – but we've conveniently done that for you! Here are our favorite plants for bathroom living:

1) Peace Lily: The peace lily is known for its ability to absorb moisture from the air, which means you will rarely have to water this self-sufficient plant. It also requires very low amounts of sunlight to flourish and purifies the air of pesky contaminants. However, this plant is best suited for a pet and child-free home as it is toxic if ingested.

2) Spider Plant: Don't let the name fool you, this beautiful plant is anything but scary. It has aptly been crowned as the best of the best when it comes to removing toxins. A recent study determined the Spider Plant can remove 95% of formaldehyde (a chemical found in many cosmetics) within 24-hours of being placed in an enclosed space – which is pretty impressive for a little plant like this one.

3) Zanzibar Gem: This is the plant of choice for those who have more of a black thumb than a green one. It's known for being almost indestructible due in large part to its ability to thrive in areas with low light and high humidity. This superstar plant can also withstand rapid temperature fluctuations and only needs to be watered FOUR times a year! It's the perfect low-maintenance plant to set and forget in your busy family bathroom.

4) Orchids: If you're looking for a bit more colour in a bathroom plant, then the orchid is the choice for you. Not only is this plant elegant, but it thrives in environments with low light and a bit of humidity. When properly cared for they can bloom for several months – adding an exotic elegance to any bathroom design.

5) Aloe Vera: Last but certainly not least, is the multi-talented Aloe Vera plant. This beauty is as low maintenance as they come! Not only does it thrive in humidity, require minimal sunlight and infrequent watering, but it's also a great addition to your first-aid kit! Aloe is known for its ability to gently treat sunburns, cuts, and bug bites and is a great face mask for dry, winter skin – there really is no downside to having an Aloe Vera plant nearby!

Whether you want to add a bit of exotic elegance to your bathroom design or make the air safer for your family – these plants can do it all! So, the next time you're thinking about adding some new accessories to your bathroom, check out your local garden store and breathe in the benefits!