European vs American Bathrooms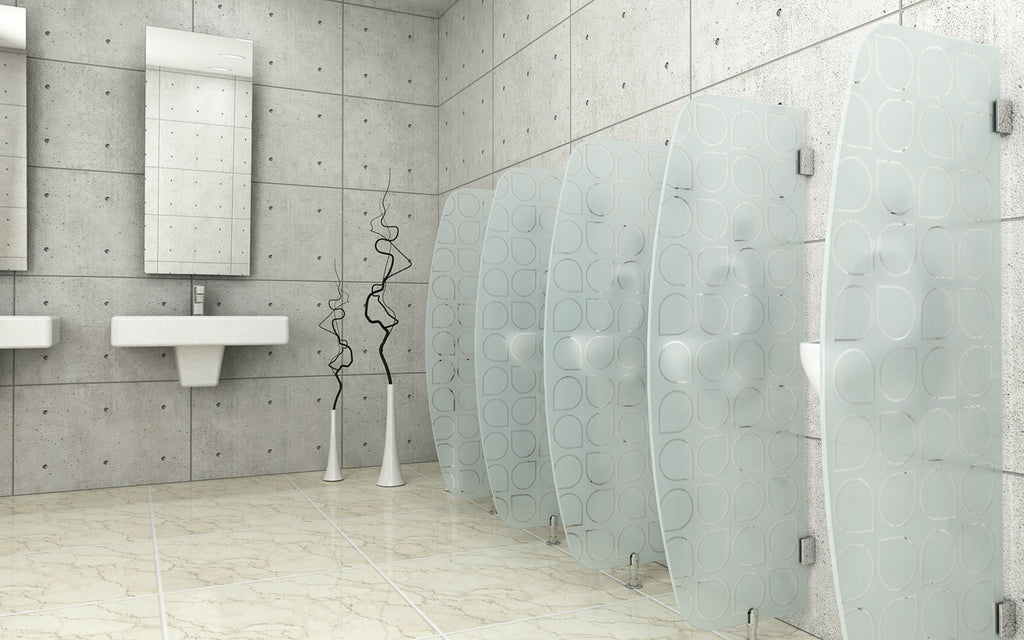 Traveling abroad is a great way to have new and exciting experiences that are incomparable to the ones you have at home. From one country and continent to another, there is an amazing diversity of food, music, culture – and yes – toilets.
Anyone traveling between North America and Europe has almost certainly noted some differences between the washrooms! Planning a trip across the Atlantic? Here's what you can expect when the time comes to use the facilities.
Public toilets
In North America, toilet stalls tend to be divided by thin partial walls and doors that don't reach the floor or ceiling, whereas washrooms with stalls in Europe are more likely to be fully enclosed and private.
While European stalls may be more private than their American counterparts, the same is not always true for urinals. Trough-style urinals are much more prevalent in Europe than in North America. These fixtures accommodate several men at once without dividers and with just one drain.
North Americans traveling in Europe may be surprised to find that most public toilets there are not free. Fees around 1.50 Euro to use a public toilet are not uncommon, according to the Venice tourism website Veneziaunica.
In some areas of southern and Eastern Europe, visitors might encounter squat toilets. These toilets, which are comprised of little more than a hole in the floor, are rarely ever seen in North America.
Private toilets
When it comes to washrooms in private homes, North American ones tend to be much larger than their European counterparts. Lots of modern American suburban homes have large master bathrooms with two toilets and two sinks.
Similarly, larger American houses often contain more washrooms than European houses. In addition to a grand master bath, it's common to see at least one or two more fully equipped washrooms in a North American house. For comparison, a standard set-up in England consists of one three-piece washroom and one two-piece powder room.
Plumbing and Water Usage
These water-saving toilets have caught on in much of Europe, and although they are gaining popularity in North America. According to StatCan, the number of Canadian households that have low-flow toilets increased from 15% in 1994 to 37% the last time they surveyed this in 2006. They have two flush options – one for liquid waste which only uses a little bit of water, and one for solid waste that uses more water to get the job done.
To North Americans visiting Europe, the showers might seem a little on the weak side. This is because water pressure is lower in Europe overall, which saves water.
These fixtures are not as common in Europe as some tales would have you believe. Lots of North Americans have heard stories about these fixtures used to wash up after using the toilet, however, outside of luxurious hotels and retirement homes, you are not very likely to encounter one of these.