To Truly Conquer Clutter, Set Yourself Up For Success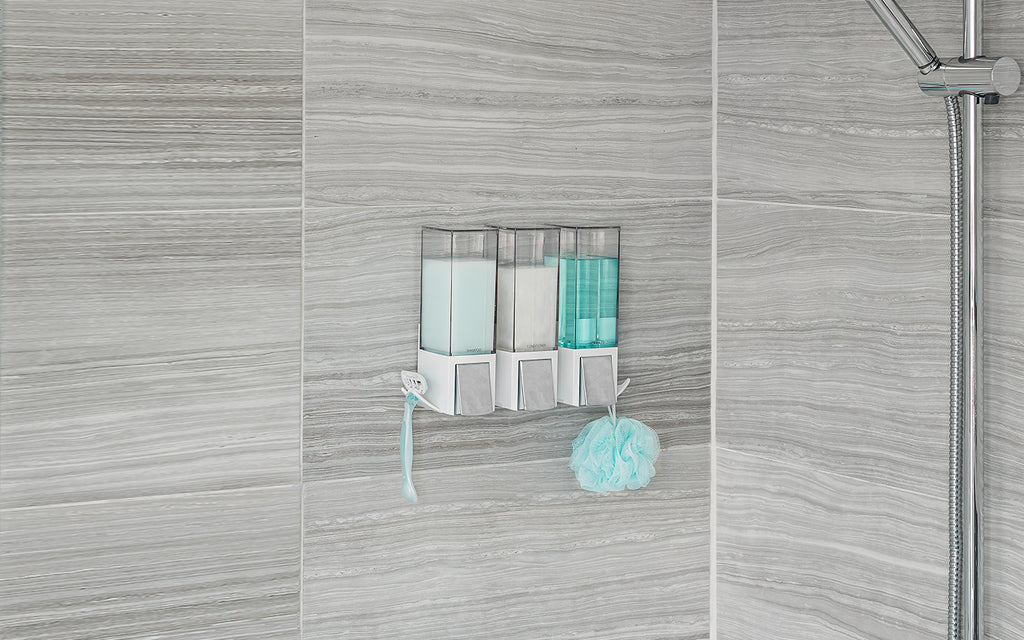 So you decluttered your bathroom — way to go! Now, what's your plan to keep up this newfound tidy state? Simply resolving never to clutter again won't be much help. What you need is a plan!
Make bathroom cleanup a daily thing.
Create a daily to-do list. It can look something like this:
Hang towels or replace with clean towels
Put away personal care items
Wipe down counters, sinks and mirrors
Make sure the tissue holder has a spare roll
On top of that, you'll do your weekly — maybe twice weekly — regular bathroom cleaning chores, when you scrub your sink, shower and appliances.
Simplify your regimen
One tip for preventing clutter creep is streamlining your personal care regimen. Even better, get everyone on the same page with personal care products that are easy to share. If you can get your family to agree on the same brand of, say, shampoo or shower gel, that's a win. (Hint: The CLEVER Triple Shower Dispenser from Better Living will keep bottle clutter off the tub ledge.)
Make time for a proactive purge
Every so often, you'll want to the return to the task of emptying all the shelves and cabinets so you can get rid of expired medicine and abandoned cosmetics. How often depends on your household's rate of clutter creep, but ideally, you can get to this well before things start feeling out of control. Use your smart device to schedule a clutter check-in and then perform the purge only if it's needed.
Finally, staying organized is a snap with the right gear. The KROMA Stick N Lock Hair Dryer Holder from Better Living offers a strong, sturdy holder for your styling tool so it's always in reach on busy mornings.