4 Spring-Inspired Color Palettes for Your Bathroom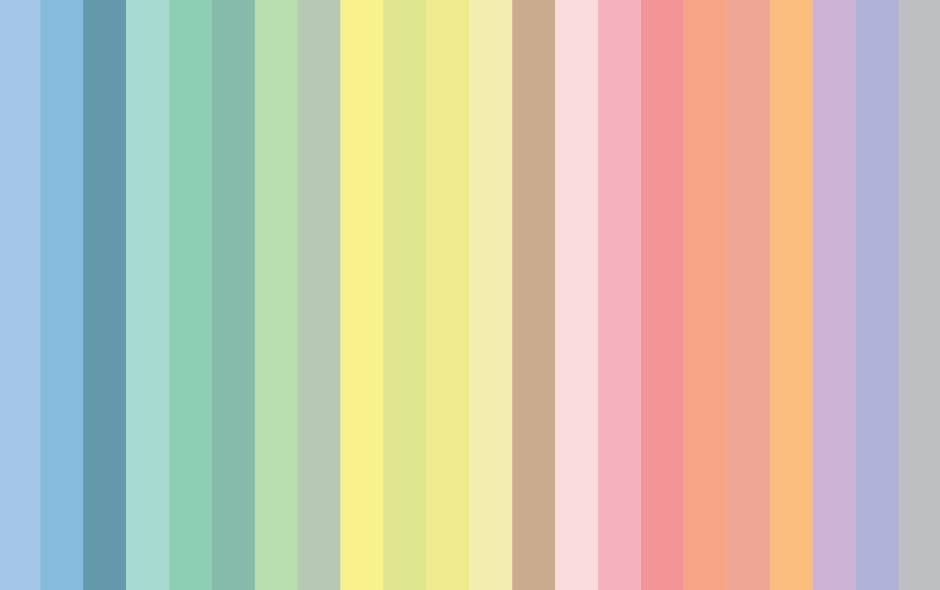 While spring may still be battling to overtake cooler winter weather in some regions, in others, it's in full swing. Either way, we know the vibrance of the season is right around the corner. And what better way to embrace the new season than by trying out a spring-inspired color pallet? From pastel hues to bold shades, there are plenty of vibrant colors that can transform your bathroom into your personal oasis. So, today we're sharing our favorite seasonal shades that will have your bathroom radiating springtime cheer (regardless of the weather).
Powder Blue: While blues have always been a go-to choice for bathrooms, it's with good reason. Blue naturally brings about a sense of balance and calm. And since, most of us begin and end our days in the bathroom, choosing a soothing color like powder blue can help us curate the calmness that our busy lives tend to disrupt. To channel those trending coastal granny vibes, consider painting your vanity rather than your walls. When paired with high-end marble tile and gold fixtures, you can emulate those luxurious Cape Cod vibes in the teeniest of apartments.
If coastal granny isn't your vibe, you can create an equally soothing experience by installing powder blue tile against more modern fixtures. This look is particularly well-suited for bathrooms with a lot of natural light, as the combination (of light and blue) emulates the tranquility of being fully immersed underwater. Don't ask us how it works, it just does.
Emerald Green: Inspired by the revival of nature, emerald green is trending for spring. Now, this color may not be for the faint of heart, but if you're willing to go bold, this color will certainly get you there. Not only is this color stunning as a glossy tile, but it's also perfectly suited for color-drenching your entire bathroom. So, if you've been looking for a moody yet vibrant shade to add depth to your bathroom design, this trending color was made for you. With a few pops of gold, you'll be well on your way to creating high-end hotel luxury in the comfort of your own home — and we can't imagine many things better than that.
Lavender Haze: While Miranda Priestly may not think florals are a particularly groundbreaking spring trend, Taylor Swift fans beg to differ. This soft lavender hue evokes feelings of peace while embracing the nostalgia of millennial teenage bedrooms, which many are eager to recreate. Color experts also suggest that this soothing shade promotes well-being, making it an ideal choice for those looking to create a serene spa escape.
If you're working with a neutral pallet, incorporating a few lavender accents like towels, florals, or artwork can create a fresh and serene look without any major renovations. Now, for those looking to go all-in on this trend, lavender paneling and subway tile are our top picks (not together, though). Pair with brass for a classic vintage vibe or black for a more dramatic modern look. Either way, this soothing shade will transform your bathroom into the serene escape you've always wanted.  
Dusty Rose: Pink is taking over in all its forms this spring. So, whether, you're into a dusty rose, bold magenta, or something in between, now is the time to embrace it! We personally love the romantic and ethereal vibes of a dusty rose bathroom — and apparently, we're not the only ones. With countless tile options, finding the perfect shade and shape for your bathroom can be a bit of a challenge, so we have a few pointers to help guide you in the right direction.
To emphasize the ethereal vibes of dusty rose, you'll want to find a rectangular, glossy, hand-crafted tile. Pair with cacti and soft wood tones for those relaxing Joshua tree vibes. Now, if you're into a more geometric vibe, you can't go wrong with classic pink hexagon tile. Pair with black accents to go totally retro. Or simply use the colour on an accent wall and watch all your white fixtures instantly pop!
Although these colours may give off drastically different vibes, they're all inspired by nature and will help you create a rejuvenating space worthy of this beautiful time of year.  So, grab a paintbrush or some funky new tile and create an oasis that you can't wait to step into each and every day.