5 Bathroom Upgrades that Add the Most Value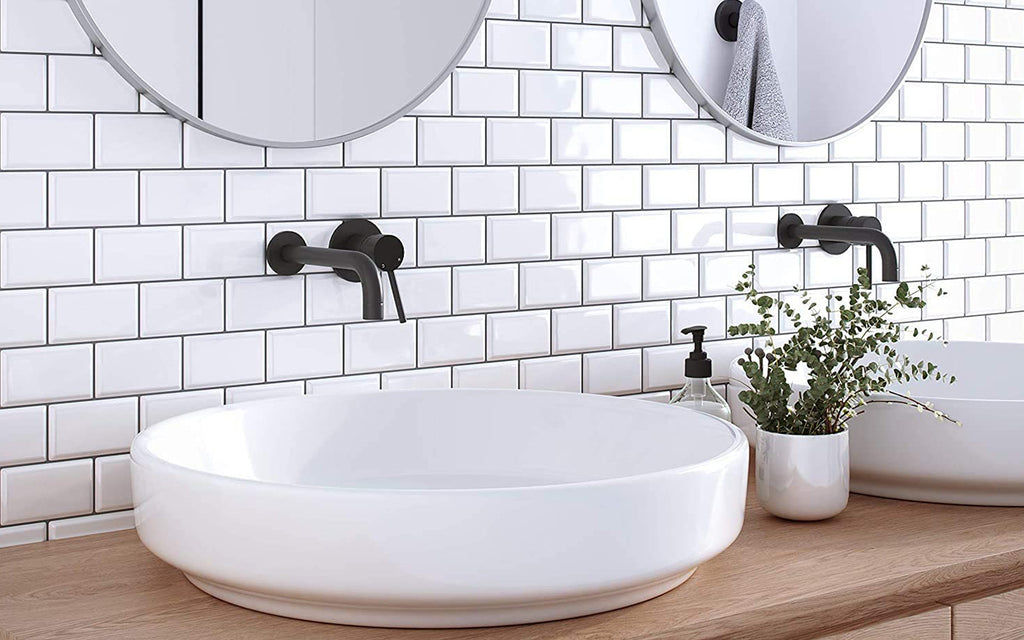 Despite being relatively small, bathroom renovation costs can quickly add up. Today, the average bathroom renovation costs $13, 393 with main bathroom remodels reaching well beyond the $20,000 mark. Yes, you read that right. Remodelling your main bathroom can cost just as much (if not more) than your car. That being said, you don't want to skimp on your bathroom remodel, especially when it comes to selecting materials that will withstand high humidity levels. So, how do you ensure your spending your money wisely when planning out your renovation? Well, first off, it's important to write down your top priorities. For example, do you need to budget for a jetted bathtub, or will a shower/tub combination suffice? Once you've ironed out your priorities, then you can work your way down the list and choose where you want to spend your money. Of course, this task can seem a bit daunting, so we're providing you with a bit of a cheat sheet to ensure you spend your money where it counts!

Energy Efficiency: While some house flippers focus only on aesthetics, the real value comes from investing in your future too. That means ditching your old plumbing fixtures for more energy-efficient options — and this won't cost you as much as you would think. As part of an ongoing effort to reduce overall energy consumption, many regions offer homeowners rebates of up to $5,000 for energy-efficient fixtures in their main residence. That's huge! Not only will these rebates help you offset the purchase of new plumbing fixtures now, but once installed, energy-efficient fixtures will reduce your energy bills for years to come. With long-term perks like that, this might just be the best 'bang for your buck' remodel tip we've come across yet!

Countertops: Nothing cheapens the feel of a bathroom quicker than old, outdated laminate countertops. Despite being a popular choice for bathrooms because of its moisture resistance, laminate simply won't provide the WOW factor that today's homebuyers demand. Instead, consider quartz or granite. Both materials are suitable for humid environments and provide that up-scale, spa-like vibe that homebuyers crave. Although these options will cost more than their laminate counterparts, bathrooms have smaller countertops than kitchens, so you can afford to spring for a more luxurious option. Pair your new countertops with a modern black faucet and that WOW factor will be all yours!

Flooring: Again, laminate can be a go-to option for bathroom flooring, especially for rentals. It's low-maintenance and doesn't run the risk of cracking if something heavy is dropped on it. That said, regardless of the style you select, laminate will always be laminate. Fortunately, since bathrooms have relatively small square footage, replacing the flooring with a higher quality option (like ceramic or porcelain tile) will add value without breaking the bank. You also can't go wrong with in-floor heating as it provides purposeful heating while adding some much-needed warmth and elegance to your design.

Backsplash: Another easy way to upgrade your bathroom is by replacing or adding a backsplash. White subway tile is a relatively affordable option that will instantly modernize your space. Consider installing it up the entire wall of your vanity or bath for maximum impact. Or, simply add a bit of a border around your shower/tub combination to bring it into the twenty-first century. While some may say white subway tile is overdone, its timeless elegance and clean lines will hold up for years to come.

Upgrade Fixtures: Last, but not least is the easiest (but equally important) upgrade on the list, your fixtures! Replacing your lighting fixtures, faucets, and even toilet roll holders won't cost you much in the grand scheme of a renovation, but they do make a massive difference to the design of your bathroom. Just consider how weird it would look to redo your entire bathroom only to put your old fixtures back into place. We're all for mixing and matching design styles to suit your taste, but this is where we draw the line. Plus, when you replace your old lighting fixture with a new one, you can pick up some energy-efficient lightbulbs to really make your bathroom shine.

When it comes to home renovations, it's tempting to make changes based on your personal preferences, and while that is an important consideration, it's also wise to keep resale in mind. So, skip the digital bidet you've been eyeing and opt for eco-friendly fixtures — we promise the next homebuyer will thank you.